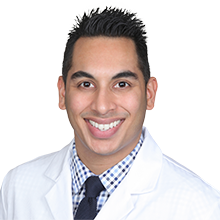 Harkeet S. Sappal, DDS
Endodontic Specialist
Midtown Endodontics is a speciality practice that focuses on root canal treatment of all phases. Our primary objective is to always try to maintain the natural dentition by using various endodontic techniques. We offer advanced dentistry in a relaxed, caring atmosphere. Our philosophy is to treat our patients like our own family. That's why we treat you with gentle, friendly care and offer you prompt appointments that respect your time. Whatever we can do to make your visit more comfortable and to give you a healthier, more attractive smile, we'll strive to make it happen. We are committed to providing quality and ethical endodontic care. We also focus on implementation of state of the art techniques and technology.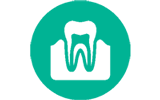 Root Canal Therapy
Necessary when the pulp becomes inflamed or infected. The inflammation or infection can have a variety of causes: deep decay due to bacteria, multiple dental procedures on the tooth, or a crack in the tooth.
Endodontic Retreatment
The endodontist will reopen your tooth to gain access to the root canal filling material. In many cases, complex restorative materials—crown, post and core material—must be disassembled and removed to permit access to the root canals.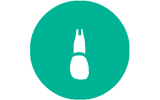 Endodontic Surgery
The most common surgical procedure performed to save a tooth is termed and apicoectomy. This is done when infection and inflammation persist in the bony area around the end of your root following a root canal.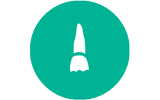 Dental Trauma
People of all ages can traumatically injure a tooth but most traumatic dental injuries occur in children. Injuries may result from bad falls, participating in sports, bike or car accidents, etc.
Cracked Teeth
People are living longer and more stressful lives, habits such as clenching, grinding, and chewing on ice or other hard objects lead to more cracks in teeth.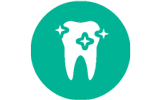 Internal Bleaching
A technique used to whiten the appearance of teeth and is different than over-the-counter solutions used to whiten teeth.
The experience you can count on.
Great experience. Doctor is knowledgeable and explains the procedure thoroughly. Highly recommended.
Such a great experience! The staff and Dr. Sappal are phenomenal and I would highly recommend going here for any root canal!
I had to have an urgent root canal because of a trip coming and they gave me an appointment on the next day. The best experience I could have. The doctor always replied to me to all my SMS answering my questions. I will go back in case of necessity in the future
I highly recommend Dr. Harkeet Sappal and his team. I just had a root canal done and it was much easier than expected. He and his team are excellent. The atmosphere is relaxing, there are beautiful nature videos and music of your choice in the treatment room! All of the staff were friendly and welcoming.
Had to get a retreatment for my Root Canal (which is never a fun ride), but Harkeet and Nicole took amazing care of me. For the first time ever, I didn't feel a thing! Also they had great taste in music thank you for everything. If I ever have to get work done again (hope I don't), but I would definitely go back there.
I came into this office with a root canal emergencies. I was in the waiting for about two minutes (that's quick) and called back. Dr. Sappal was amazing. I have never met a nice and efficient dentist. He took care of me and made sure I had the best experience. I would definitely go back in a heart beat. Kuddos to you Dr. Sappal…
To start, I am someone who has had awful experiences with anything related to dental work in the past. I was so turned off that I allowed things to get to a bad point with a couple teeth… that being said, I don't think you could ever find a better practice than this one. The professionalism, the kind atmosphere, the accuracy of the work, this place is simply the best of the best. I am one day out from a root canal and literally haven't felt the slightest bit of discomfort other than one of the 3 numbing shots, which I was very well informed would be uncomfortable. I would 100% recommend this place to anyone needing Endodontics work and I will come back for anything I ever need in the future. Thank you for changing my mind about the pains of dental work!
This office was awesome, downright exceptional. Everyone was friendly, helpful, and knowledgeable. Dr. Sappal did a great job on my root canal. Barely felt the numbing shot. The assistant was very helpful. The whole office was cheery and nice. It didn't even hurt too bad when I had to pay my bill. Would definitely go back and highly recommend.
I had a root canal that failed, so I came here and they suggested an apicoectomy. The procedure went real smooth and the entire staff was very kind. They put on music of your choice during your visit too, which was pretty cool
Seth Whittemore
2023-06-16
Quick and painless. Even got to listen to music during the procedure. Staff was down-to-earth and very friendly. I definitely recommend Midtown Endodontics.