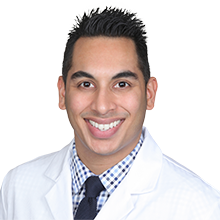 Harkeet S. Sappal, DDS
Endodontic Specialist
Midtown Endodontics is a speciality practice that focuses on root canal treatment of all phases. Our primary objective is to always try to maintain the natural dentition by using various endodontic techniques. We offer advanced dentistry in a relaxed, caring atmosphere. Our philosophy is to treat our patients like our own family. That's why we treat you with gentle, friendly care and offer you prompt appointments that respect your time. Whatever we can do to make your visit more comfortable and to give you a healthier, more attractive smile, we'll strive to make it happen. We are committed to providing quality and ethical endodontic care. We also focus on implementation of state of the art techniques and technology.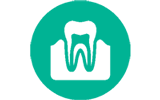 Root Canal Therapy
Necessary when the pulp becomes inflamed or infected. The inflammation or infection can have a variety of causes: deep decay due to bacteria, multiple dental procedures on the tooth, or a crack in the tooth.
Endodontic Retreatment
The endodontist will reopen your tooth to gain access to the root canal filling material. In many cases, complex restorative materials—crown, post and core material—must be disassembled and removed to permit access to the root canals.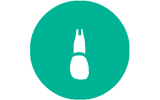 Endodontic Surgery
The most common surgical procedure performed to save a tooth is termed and apicoectomy. This is done when infection and inflammation persist in the bony area around the end of your root following a root canal.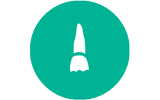 Dental Trauma
People of all ages can traumatically injure a tooth but most traumatic dental injuries occur in children. Injuries may result from bad falls, participating in sports, bike or car accidents, etc.
Cracked Teeth
People are living longer and more stressful lives, habits such as clenching, grinding, and chewing on ice or other hard objects lead to more cracks in teeth.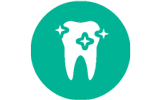 Internal Bleaching
A technique used to whiten the appearance of teeth and is different than over-the-counter solutions used to whiten teeth.
The experience you can count on.
Wendy Raymundo
2022-10-07
Can't tell you how great this experience was. I was getting a root canal on my front teeth retreated and I can't tell you how nervous I was. I didn't feel a thing and the best part is 1 day after the procedure, I am doing super well. Best dental experience I have ever had!
The staff was real friendly and very customer focused. I was worried going in, but it was a pain free root canal! Watched a Netflix show and listened to my choice of music. At the end, the doctor even asked if there was anything they could've done better!
Pattypoos@aol.com morgan10
2022-10-05
Dr. Sappal and the entire staff were not only professional but also caring in their treatment of me as a patient. The calming video and music aided in helping with nervous anticipation of the root canal. Throughout the procedure I was kept informed and asked about how I was doing which helped me through.
Dave Christenson
2022-10-03
I have had two root canals in last 5 years. Each experience was exceptional! Staff and Doctor are fantastic.
Monica Peterson
2022-09-29
Great experience here. Dr. Sappal is very thorough and explains everything happening. His staff is extremely proficient and professional. Pick your favorite music and Netflix. Easy parking.
I have always feared going to the dentist and I must admit this dental team is hands down the best I have experienced thus far! Always accommodating with my busy schedule, great customer service and professional staff! The office is clean and will provide a mask if requested. Thank to everyone there for making and will continue to make my dental experience all I hoped for…see you soon😀
Christine Naso
2022-09-21
I had a totally good experience. Everyone there made me feel at ease. Doctor Harkeet Sappal was wonderful. I would highly recommend going to him if you need an Endodontist.
Stephanie Stavrianoudakis
2022-09-19
This was my first root canal, and although I hope it will also be my last, I thankfully wouldn't be as nervous if I needed to visit Dr. Sappal and staff again. They made my comfort a priority, which for the person in the chair is important! I appreciated the amount of care/concern and refreshingly friendly banter with staff that created for a relaxing environment. Picking my own tunes was a nice touch and definitely helped calm the ol nerves as well. A painless procedure (and recovery) confirmed I was in very good hands. Thank you Midtown Endo — All around great experience!
I was referred to Dr. Inderpal Sappal for a consultation, having severe pain in one of my lower left molars—-and today had a root canal. Full disclosure: I am not the best patient in a dental chair (goes back to childhood when our dentist never used Novocain when filling a cavity). Suffice to say that during the procedure I did not feel any pain at all and now eight hours after the anesthetic has worn off, still no pain. Dr. Sappal is not only an excellent diagnostician, he is an outstanding Endodontist. He is caring, kind and takes time to explain the diagnosis and procedure. He insisted on giving me his personal cell phone asking that I text him how I am feeling the evening after the appointment (what doctor gives out his/her mobile phone to patients??). His team of dental assistants are top notch. And the front office staff are all compassionate and professional. I was anxious before the procedure but should I have to have another root canal, I will not hesitate to go back to Dr. Sappal with confidence that I will again be in the best of hands.
This was my first time at Midtown Endodontics. Dr. Sappal and staff were friendly, courteous and they made me feel comfortable. I hadn't had a root canal for many years and was amazed at how they are now being done. It was virtually painless and quick. Dr. Sappal also wanted to know how I was doing the evening after the procedure. Very thoughtful and caring. Not my favorite thing to do but if I need another one someday, I know exactly where I'm going.